Conquer Self-Publishing 101
How to Produce Professional-Quality Content for CreateSpace and Kindle Direct Publishing on Any Budget
(This is where I share my DIY self-publishing secrets.)
You Really Can Print Your Book for FREE*!
Conquer Self-Publishing is more than just a course. It's a mastermind group and a learning laboratory where you will learn how to self-publish your print books and e-books so they look as good as the content they contain without breaking the bank.
Most coaches, speakers, and podcasters who are starting out don't have thousands of dollars available to publish their content. Most writers who dream of seeing their words in print don't either.
Fortunately, printing a book has never been easier or more cost effective than it is right now.
Print On Demand (POD) services like CreateSpace allow content creators to control their content. Gone are the days when the most viable option was trying to convince a publishing house your book was worthy to print. Those who went against traditional publishing options were demonized as vanity printers—and their books were assumed to be of poor quality (and a lot were pretty bad, but some were hidden gems).
Now you have all of the tools available to have an awesome cover, amazing layout, and professional presentation of your great content. Sure, you can have bad content and make it pretty, but that won't last long in a demanding marketplace. And that same marketplace overlooks great content that's ugly.
The winning solution is to produce solid content with a professional presentation.
"But how do I even get started?"
Fear not! Conquer Self-Publishing 101 is here to help you navigate the self-publishing landscape so that you can build a professional book with readily available tools and a minimal budget. Let's dig deeper!
* Did I say FREE in the section title? Yes, technically you can have your book available on Amazon.com in print and pay absolutely nothing to make that happen. However, I don't recommend it because a good editor is worth what they cost. Beyond that, even if you do your own layout and cover, there are some minor expenses like ordering a proof copy that make sense. I'll share all of the details in the course.
---
Understand Your Publishing Options
There are many ways to get your book published and each has advantages and disadvantages:
Traditional publishers will pay you to publish your book, but advances are rarely large unless you're a celebrity or have a huge following (they want to make money by selling tons of books, and there's nothing wrong with that—it's a business after all). The process can be very slow (18-24+ months) and they control the outcome more than you may be comfortable with. You are more likely to get placed in bookstores, and they will provide a limited level of promotion (but they expect you to do most of the work as the author). Authors also typically pay 50% of retail cost for copies of their own books.
Hybrid publishers (often owned by the bigger publishing companies) try to fill the gap between DIY and traditional publishing, but some are better than others. Often the costs are high (for quality), the royalties are low (for you), and the terms can be onerous (requiring you to make minimum purchases if it doesn't sell on its own). This can end up costing tens of thousands of dollars and there is no guarantee people will buy your book. Ouch! The advantage is that you have a greater chance of being placed in bookstores, and some are quite good at launching and promoting your book (when they have a vested interest in seeing it do well).
You can go full DIY and find a local printer to publish your book, but minimum orders can be quite high. While this is the best per-book pricing available for most writers (sometimes around $1/copy), ordering 5000 books (and storing them in your garage) will only work with a supportive spouse who knows you can actually sell those books (or you may be sleeping in the car that used to fit in the garage)!
DIY with Print On Demand (POD) is perfect when you need small quantities at a reasonable price (around $3-4 per copy with tiny minimum-order quantities). You probably won't get rich selling books alone, but you won't go bankrupt either. It's harder to get placed in bookstores (though it's possible) and you have to do all of the launch and promotion work. What's best about DIY POD is that you control the quality AND maintain 100% of royalties after printing and shipping costs. You truly become your own publisher and doing it well isn't as hard as you might think.
---
My Books, My Story
I've written and published two books through CreateSpace and Kindle Direct Publishing (KDP).
Conquer the Entrepreneur's Kryptonite was released in 2013. I invested three years of my life writing that book and with the help of friends (pro editors and designers), I published it for almost nothing except an ISBN and proof copies (less than $50). In the first year I sold more books than most people do (enough to make a profit but not enough to make the Forbes 500!).
What amazed people is that it was self-published. They told me it looked and felt like a real book.
Of course it was real; it was just self-published!
My second book came out in 2015. Challenge Accepted! was a labor of love and really an accidental book that just kind of came together. The title hit me one day, then I did an outline, turned it into a four-part series on my podcast, and wrote the first draft in five days. After a bit of polish, it was in my hands and for sale, again with a minuscule investment.
How am I able to print my books for so little and begin profiting so fast?
I do it myself. DIY, baby!
For Challenge Accepted!, I even did the cover myself. I managed the project and wrote the copy and built the website. I did everything but the editing (which is dangerous not to outsource!).
But DIY doesn't mean it's easy. My dad can build furniture and fix cars. I can't.
However, I can DIY books all day and all night (and on some projects I have!).
What Happened in 2016?
In the fall of 2015, after working on books for a few friends and clients, I did something equally insane and brilliant:
And I failed. I only helped bring 84 books to life.
Yet with just 84 books in 12 months, I doubled my profits from 2015.
I hope I can fail like that every single year!
---
I've got the skills required to do it. I was the editor of my high school newspaper and my college yearbook. I've designed websites since 1994 and have a technical background. Most importantly, I have an attention to detail and a decent eye for design. Can anyone learn how to do what I do?
Yes, You Can Learn to DIY Books
I'm convinced that with a little help, most people can master the art of producing their own content. While it's not always worth the time or frustration, DIY is a highly viable option when you're starting out with limited funds. Later, once business is moving and you can outsource production (I'm available), you won't have to do it on your own. But until then...
Let Me Teach You How to Do What I Do
Do you want to understand the different options available, from traditional publishers to print-on-demand services (and how to determine which is right for you)?

Do you want to learn how to get professional results with CreateSpace and Kindle Direct Publishing?

Would you like to be able to produce your book and have it available on Amazon with almost no upfront costs?
And even if you don't do it yourself, would you like to understand the process well enough to hire others to do the work for you and know whether you're dealing with professionals or not?
If you said yes to any of the above questions, you're ready for
This is THE course to help you master the art of self-publishing.
In five interactive online classes, you will learn how to professionally format a book to be print-ready, how to create a book cover, how to format an e-book, and how to upload your book to CreateSpace and Kindle Direct Publishing. You'll also learn about the production timelines, how to manage your project budget, and countless tips and tricks.
The course details are below:
Thursday, Feb 16th — Publishing and Production Overview


Learn about your publishing options, the pros/cons of each, and learn what it takes to make a quality book.

Monday

, February 27

th

— Formatting Your Print Book




Learn how to use templates and tools to make your final draft print-ready (and whether you should do it yourself or hire a professional). This is hands-on learning where you can format your content or public domain materials.

Thursday,

March 2nd

— Creating Your Cover




Learn how to use readily available software tools to create quality covers for yourself (if you have the talent your project deserves!). You will create a real book cover for CreateSpace, Kindle, or both.
Monday, March 6th — Production with CreateSpace
Learn how to manage a book project, from timelines and budget to the data required to effectively publish and sell your book on Amazon.com.

Thursday, March 9th — Production with KDP


Learn how to convert your print book into Kindle and other e-book formats and submit it to KDP.
All classes are scheduled to begin at 7 pm Central.
(Dates/Times may be adjusted depending on attendee availability.)
Live Course
Attend five live classes and interact with James as he teaches the content.
Recordings of each class
BONUS Q&A Seminar
Private Facebook Group
Templates & Tools
Pricing Calculators
Cover Sizing Calculator
Project Timeline Tool
$497
+ Coaching
Everything from the Course Only Level plus:
3 Hours of One-0n-One Coaching to get help with all aspects of the self-publishing process, including:
Formatting
Cover Design
Project Timelines
Pricing/Budgeting
Launch Promotion
$797
BONUS: Book Production Discount
If after taking the class you decide to hire me to produce your book, the full price of the course will be applied as a discount. Between this discount and the Zero Risk Guarantee, you truly have nothing to lose.
ZERO RISK GUARANTEE
---
Take the course and tell me at the end what it was worth, and I'll refund the difference if it's less than what you paid.
See what some past clients have to say about James:
Nick Pavlidis

Gracie Packard

Aurora Gregory

Matthew Paulson

dAvid Pitlik

Kevin Buchannan

Jeff Root
My go to guy for all things publishing!
When I hired James to help me publish Confessions of a Terrible Husband, I had no idea the amount of work or level of detail he would put into the project.
He definitely knows what he's talking about, and though he was doing the heavy lifting, I learned a ton about the process. I never hesitate to recommend him to authors looking to publish, and now I can share this course with them as well.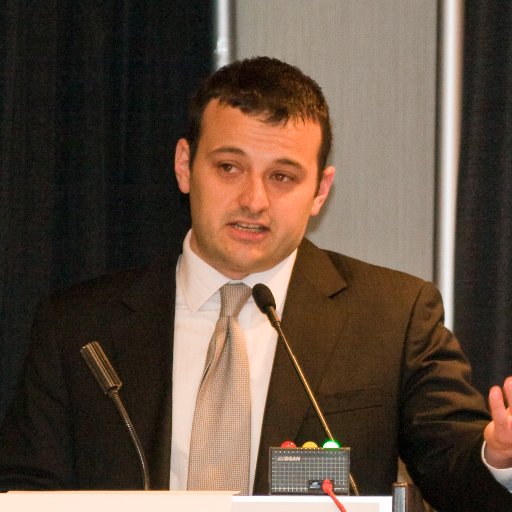 Nick Pavlidis
Author of Confessions of a Terrible Husband
---
Still Not Sure If This Course is For You?
Maybe your book isn't finished (or started) yet?
Then this course could be exactly what you need to get moving. If not, ask for a refund at the end.
Maybe you don't have technical or design skills?
You may surprise yourself, but at the least you'll be better equipped to evaluate those you hire.
Maybe you plan to outsource production already?
Nothing will prepare you better for the role of general contractor than this course.
---
Final Thoughts from James
I love books and grew up wanting to be an author. I can remember "writing" a book in the fourth grade and having it bound with staples and being so proud.
I will always love books, no matter what form they take.
I also love making books and making them well. If you're ready to learn, I'm ready to teach. Let's do this!
Click here if you have questions.
---
---